MY ROLE
Identity Design
Art Direction
Responsive Web Design
Branding
Do Something Great Today is a movement to engage and empower people to give to the causes they care most about. While fundraising platforms abound, the donor side of the equation is largely overlooked. Do Something Great Today puts donors at the heart of everything they do to deliver relevant, meaningful experiences. They create tools and technology to help people connect to organizations that match their unique interests and passions, and provide ongoing support to keep donors engaged.
Operating in a space cluttered with clichés, Do Something Great Today wanted a brand that communicated optimism and disruptive thinking. They desired a visual identity that resonated with Millennials and younger generations.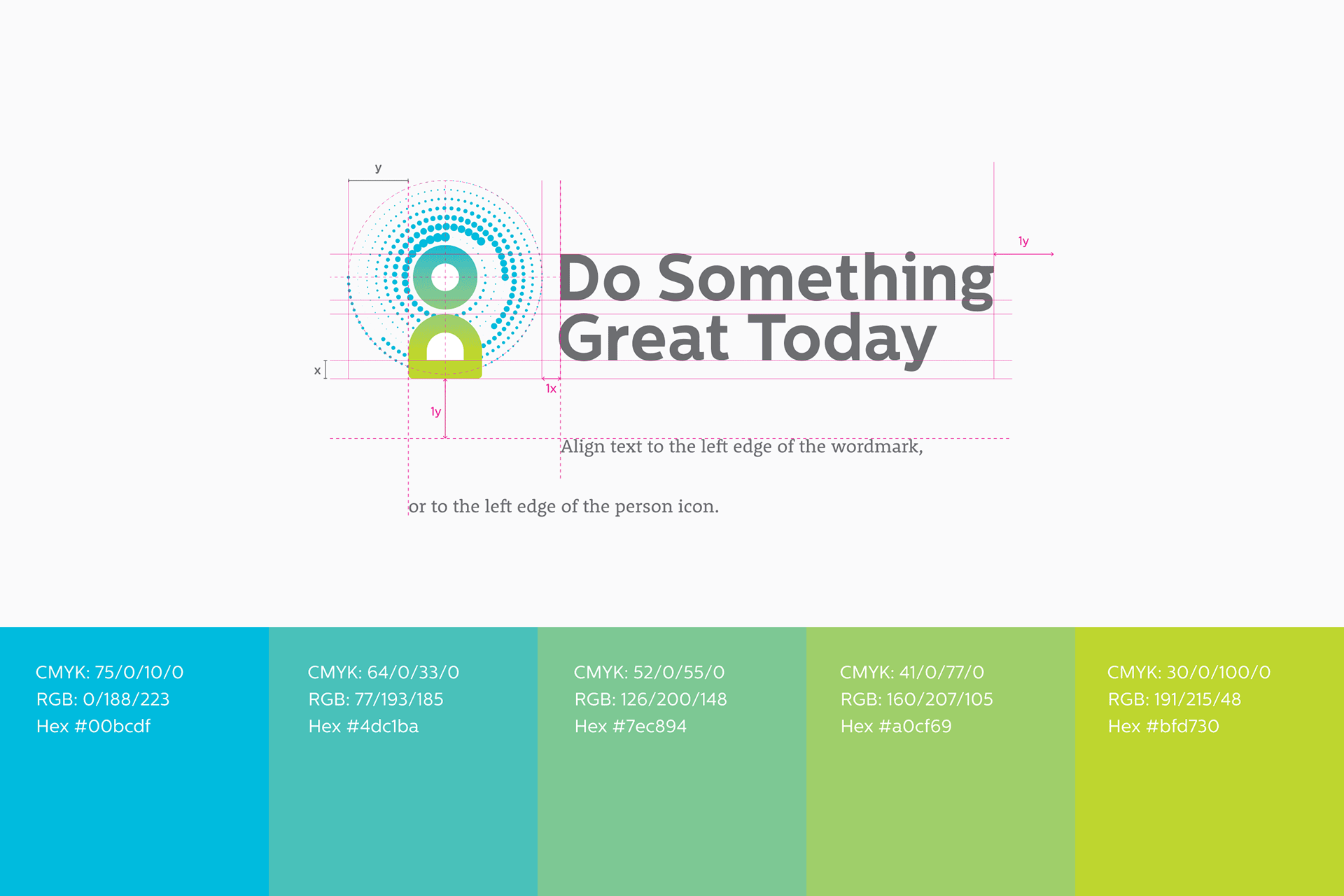 nGen Works developed a dynamic brand that celebrates hope, individualism and purposeful action. Honing in on the word "do", we crafted a custom wordmark that resembles an avatar when turned on its side. We added a radiating flywheel to convey continuous motion, and created several variations of the logo. In each, the flywheel changes position. These versions can be selected at random to expose audiences to a constantly evolving identity.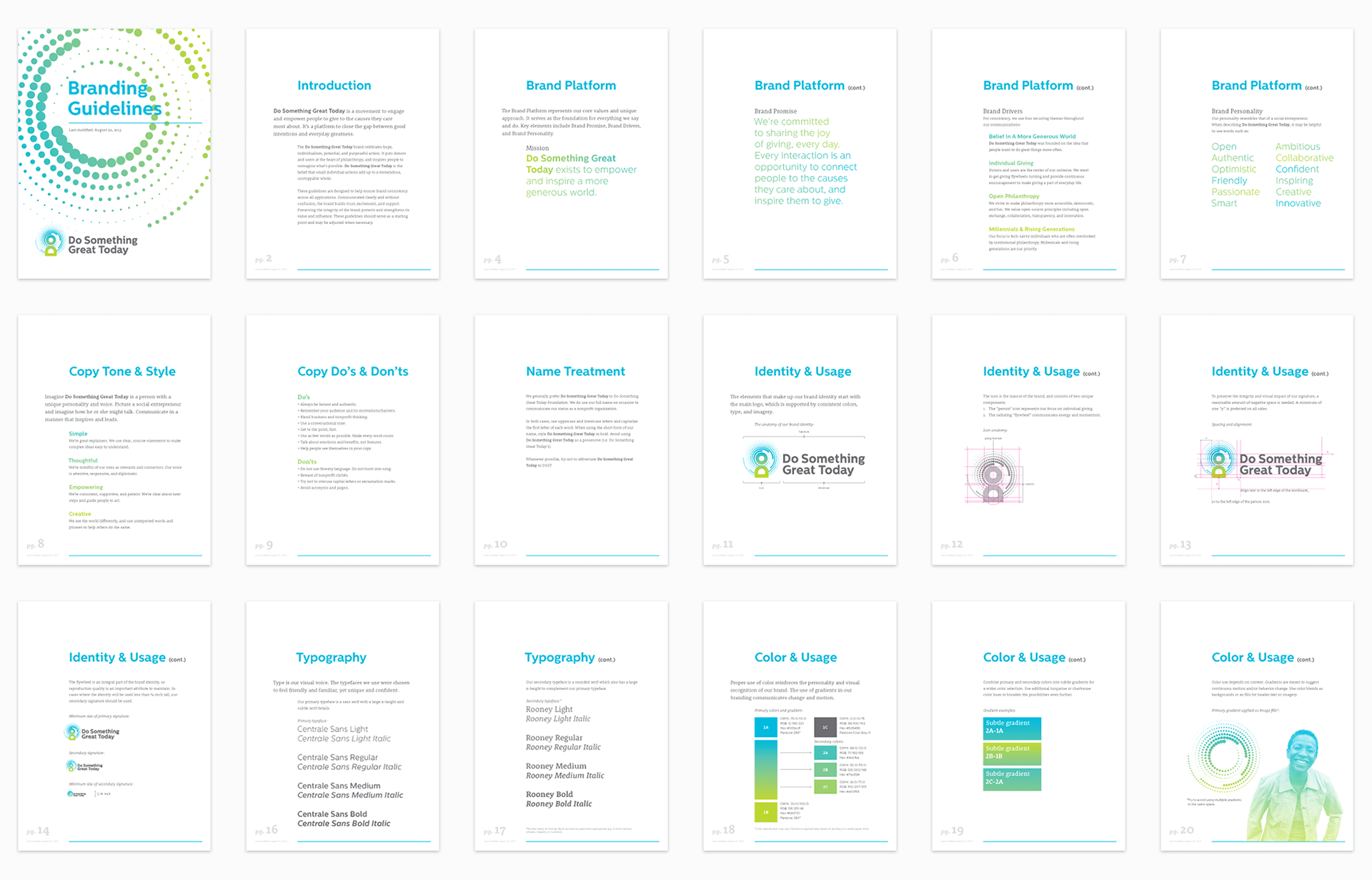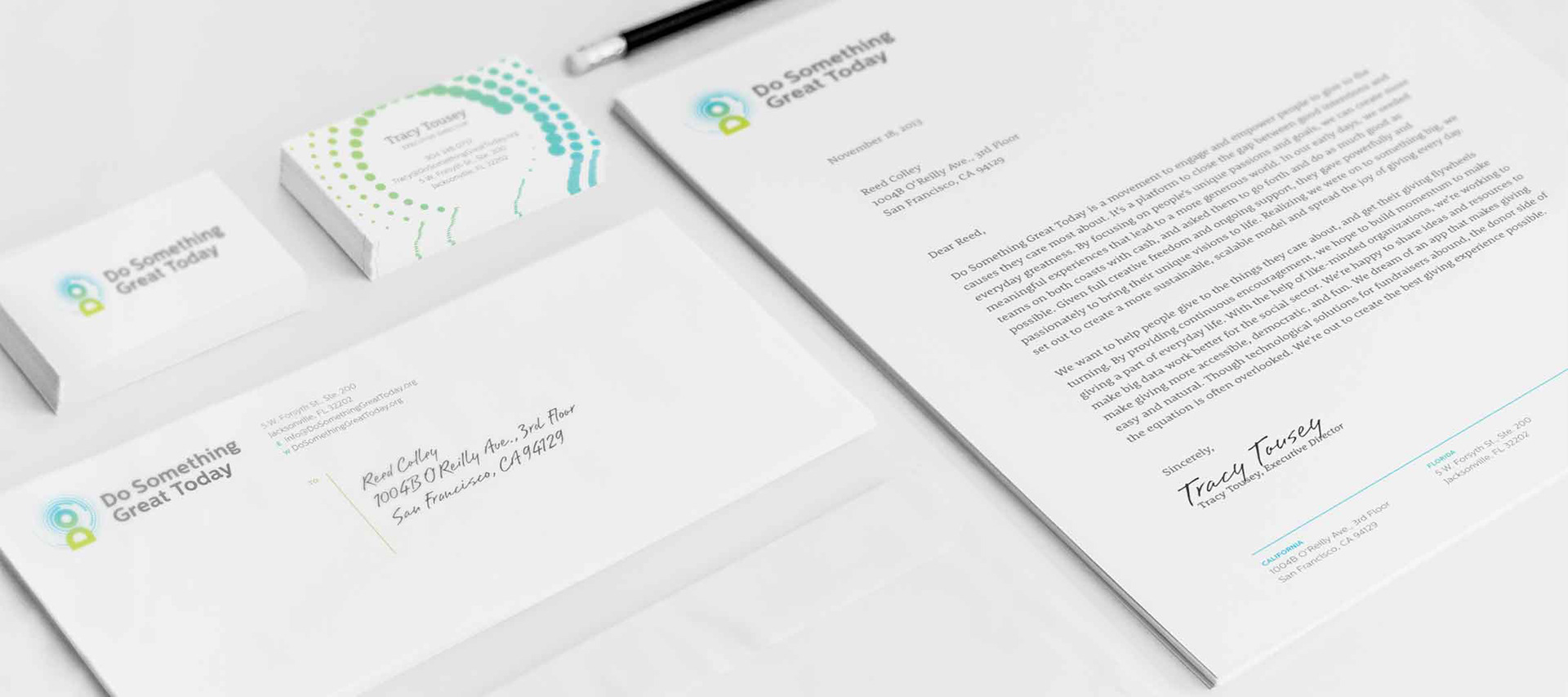 The website uses open and inclusive messaging to build trust and credibility. There is no cause-specific imagery; rather, color connects the individual to the organization. The copy is simple and authentic, phrased in such a way that inspires everyone to be a philanthropist. The app designs are colorful and inviting, offering daily inspiration and enticing users to track their progress against goals.

(Created at nGen Works, with Jen Hyde; Porfolio copy written by Jen Hyde)